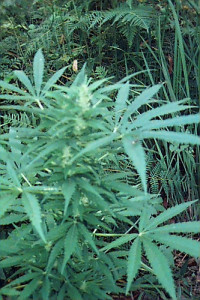 The Illinois House of Representatives passed a bill that would decriminalize possession of marijuana. Passage comes on the heels of a recent announcement made by Cook County state's attorney Anita Alvarez that her office will no longer prosecute minor pot cases. The bill must pass the Senate before being transmitted to the governor's desk for signature.
Low-level Possession of Marijuana Crimes in Illinois
If passed by the Senate and ultimately signed in to law by Governor Rauner, the law would not only decriminalize possession of low-levels of marijuana, but would create consistency between state law and public ordinances.
Current Illinois law classifies possession of between 2.5 and 30 grams of marijuana as a Class A, B or C misdemeanor, depending on the amount the defendant possessed at the time of arrest. A second or higher arrest for possession being is upgraded to a Class 4 felony. Penalties for conviction range from 30 up to one year in jail and fines ranging from $1,500 to $2,500.
Under the proposed law, Chicago residents could legally possess up to 25 grams of marijuana, and the penalty for being caught in possession would be no worse than a traffic ticket – no jail time, and a maximum $125 fine.
The law is addressed at growing recognition that prosecution for low-level misdemeanor cases is a waste of the court's already stretched and limited resources and serves no real purpose, as the majority of offenders are non-violent, recreational users who pose no threat to the public. But it will also make penalties for misdemeanor possession crimes uniform across the state.
Under the present system, a person in any city or county across the state can be arrested for possession of 5 grams of marijuana. But whether or not that person is prosecuted depends on where the arrest was made.
If the arrest is made in Chicago, as of now there will be no prosecution for misdemeanor possession. According to the Cook County state's attorney's office, all such cases will be dismissed. Those arrested and charged with a Class 4 felony in Cook County will be diverted to an alternative program that seeks to rehabilitate chronic drug abusers, rather than throw them in prison where they will receive little to no treatment for their addiction.
The same person arrested in another city, however, for possession of 5 grams of marijuana could be placed in jail for up to 30 days and face a fine of $1,500. And if he is a repeat offender, whereas the city of Chicago would offer him treatment in an effort to break the cycle of addiction, another city could place him in jail for up to a year, only to have him be released and fall right back into the cycle.
In order to be effective laws must be applied uniformly. And basic fairness requires that a person should not be subject to criminal punishment for engaging in behavior in one city that is perfectly legal in the next.
Chicago Marijuana Possession Attorney
Illinois possession laws are slowly evolving in recognition of the fact that low-level amounts of marijuana pose no real danger, and prosecution clogs up the court system. But until the new law is signed by the Governor, the current laws are in effect. If you are arrested and charged with possession or distribution of marijuana or any other illicit substance, contact Chicago drug crimes attorney David L. Freidberg. Drawing on more than 17 years' experience handling misdemeanor and felony drug crimes cases, the Law Offices of David L. Freidberg, P.C., has the tenacity and know-how to fight your case and avoid jail time. Contact our Chicago, Skokie or DuPage County office toll-free today at 312-560-7100. Somebody is available 24/7 to take your call.
Photo Credit: Bandido of Oz via Compfight cc