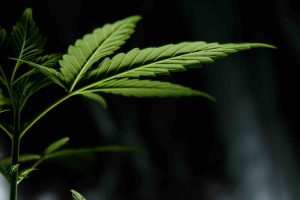 Like every other state, Illinois is debating whether or not to make recreational marijuana legal, even after U.S. Attorney General Jeff Sessions made it a priority for federal prosecutors to enforce drug laws. According to Sessions, marijuana is causing serious health issues to citizens and anyone found in possession of it should be convicted.
However, Illinois leaders do not agree with Sessions. State Representative Kelly M. Cassidy and state Senator Heather Stean have plans to come up with revised statute in the legislature's new session to permit recreational marijuana. They have been carrying out town halls and meeting with constituents and key stakeholders to come up with a bill.
The first approach of making recreational marijuana legal in Illinois might take place in March 2018 in Cook County. In the same month, an advisory referendum will ask voters whether adult use of cannabis should be lawful. It will be placed in the primary ballot. It is crucial to note that there is still a lengthy process. The vote is part of the strategy by state-wide legalization, hence not binding or affecting the current law.
Supporters believe that this will send a clear message to lawmakers that the state should make cannabis legal, should it pass. Millions of citizens will certainly have an opportunity to make their voices heard. Chicago and Cook County alone are some of the most populated counties in the country with at least 5.2 million occupants.
Illinois Budget Crisis
If Illinois' finances had an opportunity to become that of an individual or a business, the business or the person would file for bankruptcy. The unpaid state debt reached 14 billion dollars last year. While other politicians argue that a weed ban in Illinois is all about money, Cassidy and Stean have different beliefs. They argue that millions can come into the state through regulating marijuana fees and taxes. While that may not be enough to pay off the entire debt, but every small bit helps.
Chicago Finance Executives Assist Entrepreneurs
One of the main challenges of a marijuana business person is creating a bank account because the federal law forbids it. Two Chicago businessmen, Bill Erwin and Noah Carrey, have extensive knowledge in finance, insurance, and risk management. They anticipate changing these laws.
They would like to give marijuana businesses and banks a complete automated banking regulatory compliance. This would open links among all businesses' record keeping systems and hopefully minimize the risk and worries that may arise from working with marijuana.
These risks are real for people who are in the marijuana business. Jeff Sessions' revelation that the Justice Department may ban the marijuana growing business, processing, selling, and distribution has some people worried. Referring from the finance and technology departments, the Shield compliance creators are inquiring what a bank needs to feel secure entering the industry. Erwin and Carrey believe that banks and their clients need to make a follow up on how their cash is flowing through the business and be able to meet the regulatory requirements that every state expects for each marijuana company.
If you have questions about drug possession in Chicago, do not hesitate to contact David Freidberg Attorney at Law at 312-560-7100.
(image courtesy of Esteban Lopez)