The recent indictment of Minnesota Viking's running back Adrian Peterson on charges of child abuse, which stemmed from his admission that he disciplined his young son with a switch, is raising questions over just what constitutes corporal punishment, and when it crosses the line from discipline to child abuse.
Chicago Spanking Laws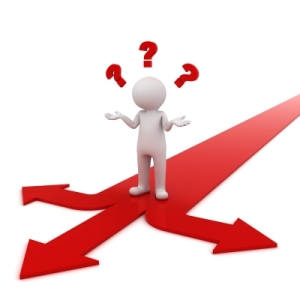 Under Illinois law, it is considered child abuse if a parent "inflicts excessive corporal punishment" upon his or her child. The use of the qualifier "excessive" makes clear that a Chicago parent is allowed to use corporal punishment when disciplining his or her child. But the law fails to define what pushes the corporal punishment, which may include spanking, hitting, pinching, slapping, or any other type of action with the intent of inflicting pain, from permissible to excessive.
The Illinois courts have dealt with the issue of corporal punishment at various times, consistently ruling that "parental rights of discipline are limited by a standard of reasonableness." But they cite no examples of what constitutes unreasonableness.
How, then, is a parent to know whether discipline of a child will result in criminal charges? Unfortunately, they cannot, since there is no clear cut answer. What is reasonable today may be unreasonable tomorrow, depending on society's changing views of corporal punishment. It can even vary depending on the type of punishment inflicted, the region, and the terms that are used to describe the punishment.
Cases such as these highlight the importance of obtaining experienced legal counsel. The sole basis of whether a parent's physical discipline of his or her child qualifies as excessive under the law comes down to a reasonableness standard.
Defending against child abuse charges that stem from corporal punishment requires the ability to not only thoroughly examine all the circumstances to make a case for reasonableness, but also the ability to make a jury understand why the parent believed his or her method of discipline was reasonable. It also requires an examination of medical evidence regarding any alleged injuries, as well as photographs taken following the incident.
Whether the punishment is reasonable will rest in part on the severity of the discipline and whether it caused any injury. That requires a careful examination of any photographic evidence and testimony from qualified medical experts on the lasting impact, if any, from the discipline.
Photographs taken immediately after the incident may show red marks or other visible evidence of the physical discipline. But any type of physical contact can leave an imprint. Instead, the real question is whether that imprint remained, or whether it faded away shortly after the incident occurred. Physical marks that disappear shortly after the discipline would disprove excessive use of corporal punishment. If there are no follow-up photographs, medical testimony from David L. Freidberg's team of medical experts could help jurors understand that an "injury" that looks bad in a poorly taken photograph actually faded away in an hour or two.
Eyewitness testimony is also important in disproving the excessive nature of the discipline. For example, if the child was running around playing like normal shortly after the punishment, as opposed to limping, that would go toward disproving that the punishment was excessive. 
Chicago Child Abuse Attorney
Conviction on a child abuse charge can result not only in jail time, but loss of your children as well. That is why your first call upon being arrested for any child abuse or child endangerment charge should be to an experienced Chicago child abuse attorney. David L. Freidberg has more than 17 years' experience handling all types of child abuse and child endangerment cases, and will work diligently to achieve an acquittal or outright dismissal of charges. Contact our Chicago, Skokie, or DuPage county office today at 312-560-7100 to schedule a free consultation. We are available 24/7 for your convenience.
Photo Credit: Master isolated images via freedigitalphotos.net