Three Chicago men chased down and forcibly detained a man after he allegedly committed robbery of a woman in the vestibule of a building. The three men tackled the alleged assailant and held him until police arrived. Although there is no indication that police plan to do so, under certain circumstances the three men's actions could be considered crimes themselves.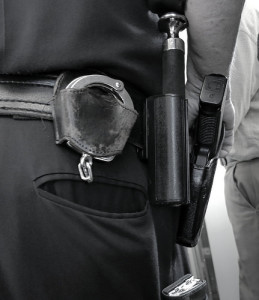 Chicago Vigilante Justice
People who prevent crimes are generally regarded as heroes. But there is a price to vigilante justice – just like the criminal justice system, sometimes innocent people are wrongly accused of crimes. That is why the law discourages citizens going out and "righting wrongs" and arrests them for their crimes – think fathers who murder their daughter's abuser, or a brother murdering the people who killed his sister. Bringing assailants to justice is best left in the hands of the criminal justice system, where all of the evidence is brought before a jury to examine and make a decision on the defendant's guilt or innocence.
In this case, it is unlikely that the prosecutor would file charges against the three men because their actions followed immediately upon the heels of the alleged crime. Most cases brought against vigilantes are done when their acts were done at some time following the crime, making them more deliberate, as opposed to a heat of the moment case.
That being said, what are some possible charges that could be brought against the three men who detained the alleged assailant, and what are the possible defenses?
Assault
Assault occurs when a person, without lawful authority, puts another in fear of bodily injury. The alleged assailant in this case no doubt feared for his safety as he was being chased by these three men. It's not like they were chasing him to say hi, or return something he'd just dropped on the street. The minute they yelled and started chasing him, the assault was complete.
Battery
Battery occurs when a person, without legal justification, causes bodily harm to another, or makes physical contact of an insulting or provoking nature. When the three men grabbed the defendant, that contact was sufficient to constitute a battery.
Unlawful Restraint
A person commits the crime of unlawful restraint if he "knowingly without legal authority detains another" person. In this case, the three men clearly detained the alleged assailant, holding him until police arrived. Their action was performed knowingly – that is, intentional – because they chased after him in order to catch and detain him.
Defense
The only defense to each of these charges would be if the men had "lawful authority" to chase and detain the defendant. Illinois law permits a "citizen's arrest" if the person has "reasonable grounds to believe that an offense . . . is being committed." In this situation, whether the men had legal authority would hinge on when their chase of the alleged assailant occurred. If it began before the crime was completed – for example, if they heard the woman yell while her purse was being stolen and began the chase – then they would have the legal authority required to make a citizen's arrest. But if they gave chase after the defendant had already ran away, they would not, because a citizen is only authorized to make an arrest if the crime is being committed, meaning it has not been completed yet.
Chicago Criminal Defense Attorney
Whatever the crime, you need an experienced Chicago criminal defense attorney in your corner. David L. Freidberg has more than 17 years' experience handling misdemeanor and felony criminal cases throughout the Chicagoland area, and has helped thousands of clients win acquittals and reduction in charges. With offices in Chicago, Skokie and Dupage County, call us today at 312-560-7100 to schedule your free initial consultation. Someone is available 24/7 to speak with you about your case.