If you are convicted of a Chicago drug crime, whether misdemeanor or felony, you face a lengthy prison sentence and hefty fines. If you are not an American citizen, whether an illegal immigrant or a lawful permanent resident, you also face the possibility of being deported.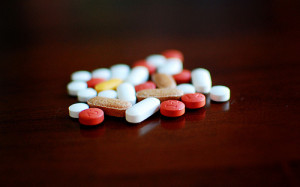 Deportation for Drug Crimes Conviction
The United States federal code allows for the deportation of any alien convicted of conspiracy to violate, attempted violation or violation of a state controlled substance law (other than a single offense of possession of less than 30 grams of personal use marijuana) that relates to a federally banned substance. The federal code outlines specific substances that are considered controlled substances that could lead to deportation.
This is an important distinction in the law. State and federal law are not always in lock-step regarding what is considered a controlled substance. If an illegal immigrant is convicted of a drug crime under state law, and the controlled substance is not included under the federal controlled substance list, the illegal immigrant is not eligible for deportation.
The United States Supreme Court recently made another distinction under the law. In order to be a deportable offense, the underlying charge must specifically state the controlled substance banned under federal law. In Mellouli v. Lynch, the defendant was convicted of misdemeanor possession of drug paraphernalia. The paraphernalia in this case was a sock that contained four unnamed pills. Neither the initial charge nor the ultimate plea agreement made specific reference to the controlled substance that was in the defendant's possession at the time of arrest.
The court ruled that in order to trigger the deportation law, it must be made clear at some point what federally banned controlled substance the defendant had in his possession. Laws must be taken at face value, meaning when the court is interpreting a vague or otherwise ambiguous law, it cannot consider what it thinks the drafters of the law meant. They may only be guided by the literal letter of the law.
Based on prior rulings, the court ruled that they must take the conviction at face value and could not be held responsible for looking into the underlying facts. Thus, police and forensic reports may have indicated what pills were in the defendant's sock, and reading those reports would have allowed the court to check the federal controlled substance law to see if the drug was included. But that is the responsibility of the police and prosecutor, not the court. Without the substance named, the court ruled the defendant could not be deported.
In terms of defense of drug crimes, the case seemingly has little to no impact on the role of a criminal defense attorney. Yet the case is likely to make prosecutors look more closely at charging documents and plea agreements to ensure that all drug crimes cases are linked to federally banned substances, to ensure that the immigration department has an easier path to deportation, should it choose that option. In that sense, it makes it that much more important to retain the services of an experienced Chicago drug crimes attorney to help win an acquittal or dismissal of all charges, so that deportation is not an option.
Chicago Drug Crimes Attorney
For some Chicago residents, a drug crimes conviction can cost more than just time in prison – it can cost life in America. That is why if you have been charged with any drug crime, whether a felony or misdemeanor, you need Chicago drug crimes attorney David L. Freidberg. With more than 17 years' experience handling all types of drug crimes cases, David L. Freidberg has the experience and aggressiveness you need when a conviction means deportation. Call our Chicago, Skokie or DuPage County office 24/7 at 312-560-7100 to schedule your free initial consultation.
Photo Credit: Jamiesrabbits via Compfight cc