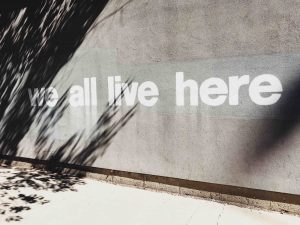 Last week, Kim Foxx announced that she would be shutting down operations for the domestic violence courthouse for 14 days after one of the employees tested positive for COVID-19. This is despite the fact that there has been a spike in domestic violence complaints during the shutdown. 
As of the writing of this blog post, prosecutors had stopped hearing domestic violence cases in all but the most violent or dangerous of situations. The office assured those in difficult situations that they were setting up a means to field complaints by phone. Those in dangerous situations are currently advised to petition judges in civil court for injunctions, restraining orders, and more. 
An Uptick Domestic Violence Hotline Calls 
The quarantine has not been easy on marriages. For example, in Xi'an, one of China's most populous cities, there was a surge in the number of divorces during and after the coronavirus quarantine measures were put into place. The same thing is happening here in the U.S. as divorce attorneys are fielding more calls than usual from clients interested in their services.
Beyond this, a darker theme is emerging. Are those who are forced together during this quarantine potentially in a dangerous situation? The answer is yes. With all the economic and social stressors that are in place right now, it is likely that there will be a surge in the number of recorded cases of domestic violence.
Authorities Scramble to Restore Services
The threat of the coronavirus is very real and authorities are right to take all precautions necessary to mitigate the spread of the virus, but there are very real-world consequences and a lack of a domestic violence court is one of them.
Domestic violence cases are notoriously tricky for all parties involved. It often happens that some measure, had it been put into place, could have meant the difference between life and death. In other cases, the domestic violence is mutual with both parties resorting to physical attacks and the situation spiraling out of control. For prosecutors, criminal charges are not necessarily the goal. Protecting a vulnerable person from serious abuse is the type of harm reduction the law hopes to perform in a domestic violence situation. Yet without the apparatus in place to file restraining orders and injunctions, many individuals are left to deal with the problem themselves and simply hope for the best.
As of now, a lack of screenings by prosecutors is making it more difficult for victims of domestic violence to get charges filed against alleged abusers. The officers who are called to the scene to handle these situations are also finding it difficult to keep themselves apprised of all the changes in place meaning that abuse victims may be given the wrong information at the scene. 
Talk to a Chicago Criminal Defense Attorney Today
Have you been charged with a serious crime in the Chicago area? If so, you need an experienced criminal defense attorney who will prevent you from being railroaded by sloppy police work, a speculative prosecution, or ambiguous evidence. Call David Freidberg today at (312) 560-7100 to schedule your appointment today.