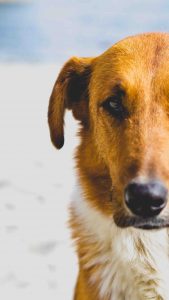 We have all seen the commercials on TV asking people for donations to help abused animals. These include pit bulls being chained in cages to be used for fights. There are Rottweilers being starved with no fat on them, only skin and bones. The animals that need help the most are the ones that are being taken advantage of.
Recently in Illinois, a man put a chain around his pet dog and dragged the injured soul with his car. All of this was because the dog had eaten his sofa. When he saw the dog was extremely bruised up, but not dead, he ran him over multiple times until the dog died. Then, Philip Rinn shamefully threw the poor dog's body into a ditch. What are the animal abuse laws in Chicago? What punishment is given to those who break these laws?
The Laws in Chicago Regarding Cruelty Towards Animals
When babies are left in the harsh cold or scathing hot car, resulting in death, their parents or guardians are usually charged with involuntary manslaughter. As of January 1, 2016, a new law has been made for animals that are unfairly put in similar situations.  
The new law reads as follows:
No owner of a dog or cat that is a companion animal may expose the dog or cat in a manner that places the dog or cat in a life-threatening situation for a prolonged period of time in extreme heat or cold conditions that results in injury to or death of the animal.
Leaving your pet in the extreme heat or the cold in Chicago, Illinois is now illegal. Intense heat can cause severe brain damage and even heatstroke. Many animals that have been left in hot cars have tragically died. If caught, you will be arrested.
A campaign entitled "Too Hot for Spot" was started because of this. A spokesperson for the Police Department has said the following, "We saw a need several years ago, and we tried to address it. We try to focus on prevention of it and not address it after we find out about it."
Other laws involving animal cruelty have been enhanced and an increase in fining has occurred for animals that are being neglected and not fed properly. The US government put forward the Humane Care For Animals Act. It explains in detail how dogs should fairly be used for entertainment. It even includes how police dogs should be treated. Every pet has the right to receive enough food, a good place to sleep, and excellent veterinary care.
Fines for Those Who Abuse Animals
If you commit aggravated cruelty towards an animal, that crime is considered a Class A Misdemeanor. You can spend up to one year in jail and be fined up to $1000. This is a big change in comparison to past years. Philip Rinn was only sentenced to 30 days in jail for murdering his dog. What disappoints some, though, is the fact that a lot of people who abuse animals become repeat offenders. Additionally, they cannot be stopped from purchasing a pet even when though they have a criminal history of hurting animals.
If you are being accused of animal cruelty and are innocent, you will need an attorney to come to your aid. Even if you are guilty, you will need a defense team for your case. For trustworthy legal advice you can have confidence in, call David Freidberg Attorney at Law at 312-560-7100.
(image courtesy of Dan Gold)