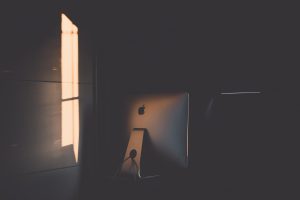 The internet has been a useful platform for people to conduct business, keep in touch with their friends and family, and to communicate with people across the globe. Yet, not everyone who has access to the internet uses it with good intentions. If such use results in breaking laws, one stands to face charges of committing cyber crimes.
The Illinois state law stipulates unlawful cybercrime actions to include wire fraud, extortion, child pornography, credit card fraud, indecent solicitation of minors, identity theft, phishing, and infringement of copyrights, among others. Conducting such criminal activities could result in punitive measures on the perpetrators. This follows the rule of the Computer Crime Prevention Law. Criminal penalties are described for convicted perpetrators of cybercrime.
The Scope of the Law
The Computer Crime Prevention Law passed by the Illinois State in the 1990s can be classified into three categories. These include computer tampering that criminalizes unauthorized access to a computer, data, or program without the permission of the owner. This gives a definition of the aggravated tampering of a computer as the activities highlighted above are likely to result in the disruption or interference of the functions of the government or any public functions.
It also includes those likely to result in death or extensive harm to the body. This warrants the consideration of the tampering of computers as felonies.
Last, computer tampering is considered a crime of computer fraud. This relies on the premise that a computer or the technology and information associated with it is used to defraud or deceive an unknowing party, for instance in the case of John Hancock. An arrest was made following accusations of defrauding $7,000 worth of paintings from a gallery owner.
Defendants can also be guilty of committing a cybercrime if they use the internet through any form of electronic communications that facilitates any other crime. For instance, if the court finds an individual to be using or having used email to help in the planning of drug trafficking operations, then he or she is liable to face wire fraud charges as well as those related to drug trafficking.
A court charged a 15-year-old boy with disorderly conduct after he used the name of his classmate to make a threat online regarding a shooting at an Aurora high school. The case got an upgrade to a felony by the Aurora Police Department.
Despite the strict laws guarding against cybercrime, some people get accused of committing cyber crimes even though they are innocent. Their use of the internet could have been seemingly innocent with no intention of committing a crime. However, by accessing particular websites or engagement in illegal communications, they could attract criminal charges.
It is imperative to remind people that arrest does not give evidence of guilt. A defendant is always presumed innocent and has a right to fair trial. The government must prove that one is guilty beyond any reasonable doubt.
Intentional cyber crimes can have sentences of up to 10 years. Attempts to gain unauthorized access to protected computers can be punished by sentences of up to one year. Upon conviction, the court should impose a reasonable sentence. This should be in line with the federal statutes and also under the advice of the U.S sentencing guidelines.
When charged with a cybercrime in Chicago, one should seek representation by an experienced attorney. One should immediately contact David Freidberg, Attorney at Law, at 312-560-7100 for expert legal advice. His office is committed to the protection of the rights of all clients and works to limit the penalties that one may face when charged with any crime.
(image courtesy of Benjamin Voros)