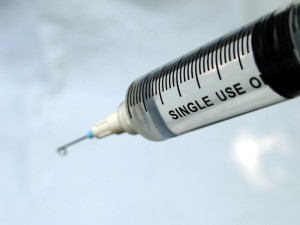 In October of this year, there were more than 100 heroin overdoses in Chicago, including 74 in a 72 hour period. Police blame one batch of heroin that swept through Chicago's West Side, which was laced with the drug fentanyl, a powerful painkiller. Most of the users who overdosed obtained the heroin from the same two sources, which is what led authorities to determine that a single batch was to blame for all of the overdoses. Those who overdosed failed to respond to Narcan, the drug used in emergency rooms throughout the United States to reverse the effects of a heroin overdose. Not until emergency room doctors doubled and tripled the Narcan amounts were they able to save the lives of the people who overdosed.
Chicago Police are Cracking Down on the Heroin Problem
Heroin use has been on the upswing in Cook County. Throughout the United States, heroin overdoses have quadrupled in the past ten years. Between 2007 and 2013, heroin use in the United States has doubled, and many experts believe no city has been harder hit than Chicago.