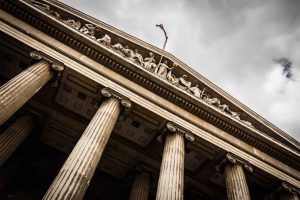 Recently, a Chicago judge was charged with a Class B misdemeanor offense. Cook County Judge Joseph Claps was walking in the courthouse lobby when a gun fell out of his jacket pocket. The judge proceeded to pick up the gun and place it in his pants. Security cameras caught the incident on tape and the Sheriff's office took a report.
Although Judge Claps' weapon was registered, he was carrying the gun in a restricted area. Even though he has a concealed carry license, he is not permitted to have the weapon in the courthouse. He has since been placed on non-judicial duties pending investigation and trial. This means that Judge Claps will be confined to routine tasks, such as legal research and marriage ceremonies.
This incident has sparked a lot of questions regarding the security and regulations that take place in our courthouses. While some may blame the security guards for letting the gun pass through the scanners, this case is not that simple. There are several complex regulations that impact courthouse security. If you will be entering a courthouse in the near future, it is important to be up to date on these procedures.