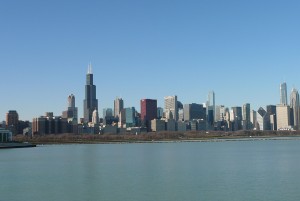 What is the nature of crime and can it be controlled? From the beginning of time, starting with the story of Cain and Abel, society has been perplexed with crime and its impact on how we interact with each other on a daily basis. Perhaps it is an inevitability of the human experience. Wherever you have man interacting with each other, you will have the makings of criminal elements. For that reason, laws have been created in order to control this part of human nature to some degree, and to the extent possible.
Types of Crimes That Plague the Human Experience
There are many types of crimes and criminal acts ranging from homicide, burglary, arson, assault and battery, to name a few. Cities with a large population growth will have a percentage of all of these types of crimes taking place on any given day, on its streets, and in its communities. At risk for higher levels of crimes, for the most part, are our low income communities where unemployment, squalor, and what appears to be and acceptance of certain types of crimes seems to be the norm.
Major cities such as Chicago are prime examples of this trend. The weekend reports of homicides on the streets in Chicago have become the rule rather than the exception. Chicago murder headlines read like any typical news report that we are accustomed to reading about foreign war zones.
Most recently, there was a story about six people murdered in their Gage Park home on the south side of Chicago. Four adults and two children were found tied up and stabbed, bludgeoned, and shot to death. Although it is not yet known what the motive for this crime was, as it is still under investigation, all too often drugs seems to be an ongoing underlying factor in many such crimes. See story at abc7chicago.com
The 10 Most Dangerous Cities in Illinois
The FBI has compiled a report naming the most dangerous cities in Illinois. The FBI has, however, not included Chicago in its report because it believes that crime in the city of Chicago is under-reported. Notwithstanding the fact that Chicago has not been included on the FBI's list of most dangerous cities, everyone knows that Chicago has one or the highest crime rates in the nation, however, it appears that even Chicago may be out ranked for first place by the City of East St. Louis, Illinois which has been ranked as the number one most dangerous city in the country by NeighborhoodScout.com.
With the exception of rapes and aggravated assaults, there were approximately 108,137 total crimes committed in Chicago alone (12,229 violent crimes and 95,908 property crimes including burglary and arson in 2013. There were 414 murders, and over 11,000 robberies.
Outside of Chicago, the next highest ranking city for crimes in Illinois is Rockford (19 reported murders) and then Peoria (16 reported murders). As you can see, the smaller the population in the area, the lower the numbers of violent crimes are committed. See CBS Chicago
According to the FBI records, the following cities are ranking on the list of the most dangerous cities in Illinois, based on population size in proportion to the number of crimes committed.
South suburban Harvey has a population of about 25,500, but it has had 10 murders. Pursuant to the number of murders in comparison to its population size, Harvey qualifies to rank on the FBI list of one of the most dangerous cities in Illinois.

The next highest rankings in order are Rockford, Springfield, Peoria, Champaign, Aurora, Joliet, Harvey, Waukegan, Bloomington, and Decatur.
The FBI Report contains a disclaimer, or caution against anyone drawing certain conclusions from its rankings due to the fact that many things are taken into account and may affect its rankings in this area.
Criminal Defense Attorney David Freidberg
If accused of a crime, it is important that you know what your rights are, and how to protect them. The need for an experienced criminal defense attorney begins with the charge and arrest. Knowing your rights is the first step in the process, and continues thereafter through a possible trial to acquittal or sentencing. So if you are being charged with any crime, including murder, sexual assault, or battery, and would like to discuss all of the potential defenses available to you, call the Law Offices of David Freidberg today, at (312) 560-7100, or send an email, for a no-obligation consultation.