A Cook County man was arrested this past October and charged with attempted first-degree murder and hate crimes for allegedly stabbing a 79-year-old African-American woman.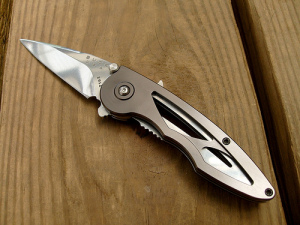 Illinois Hate Crimes
When most people think of a hate crime, they think of an assault upon an African-American, maybe even a lesbian, gay or transgendered individual. But hate crimes under Illinois law may be committed against an individual due to his:
Race;
Color;
Creed;
Religion;
Ancestry;
Gender;
Sexual Orientation;
Physical or mental disability, or;
National origin.
Hate crimes include not only assault and battery, but also:
Theft;
Trespass to residence, vehicle or real property;
Damage to property;
Mob action;
Disorderly conduct, or;
Harassment by telephone or electronic communications.
Hate crimes are a class 4 felony – class 2 if it's a second offense – and carry with it a minimum of one year in prison. Hate crimes are a class 3 felony if committed in certain locations, such as a school or church. The penalties imposed for conviction of a hate crime are in addition to those imposed for conviction of the underlying offense. The defendant in a hate crime case is charged then not only with the hate crime, but with the assault, battery, or whatever other crime committed against the victim as well.
Defenses Against Hate Crimes
There are two portions of a hate crime defense – defending against the underlying crime, and defending against the hate crime charge. When defending against a hate crime, it is actually not a defense that the victim was not a member of a protected class. For example, if the defendant attacked a man because he thought he was Muslim, but it turned out he was Indian, the mistake as to the victim's actual ethnicity is not a defense to the charge. It is enough that the defendant thought he was attacking a Muslim.
In order to successfully defend against a hate crime, the defense attorney must prove that the crime was not racially motivated (assuming that he cannot disprove commission of the underlying crime). Just because a crime victim falls into the protected class of victims does not automatically mean it is a hate crime, although the prosecution may attempt to argue otherwise. Proving the crime was not motivated by hatred toward the victim's race, sexual orientation, religion, or other protected class may include:
Showing a lack of history of any type of racial crime;
Showing that the crime was one of opportunity; for example, you robbed the woman on the street corner because she was there and you needed money, not because she was a woman;
Lack of use of racial, sexual or other slurs against the victim during the commission of the crime, or;
You have a prior history of committing the same offense, and there is no pattern of it being against members of the protected class.
Disproving that the crime was motivated by reasons unrelated to race, religion, gender, or any of the other protected classes will result in the jury being forced to acquit on the hate crime charge.
Cook County Hate Crimes Attorney
Hate crimes carry stiff penalties, as well as the potential for intense public scrutiny due to the fact that they are heavily publicized in the media. This publicity can have a negative impact not only on your case, but on your family as well, who may be portrayed by the media as bigoted or racist because of their association to you. That is why it is important to contact an experienced Cook County hate crimes attorney immediately. Hate crimes are a felony that could land you in prison from one up to 14 years in prison. The Law Offices of David L. Freidberg, P.C., has close to 20 years' experience handling hate crimes and will handle yours with caution and tact to avoid further inflaming the situation. With offices in Chicago, DuPage County and Skokie, someone is available to take your call 24/7. Call us today at 312.560.7100 to schedule your free consultation.