The hit Netflix show "Orange is the New Black" is loosely based on the real-life story of Piper Kerman, who was charged with drug smuggling, money laundering and criminal conspiracy to import heroin. Kerman was sentenced by a Chicago federal judge to 15 months in a federal women's prison.
Chicago Drug Conspiracy Crimes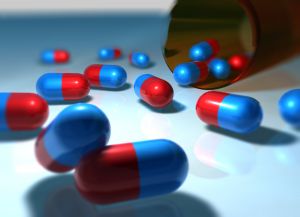 In Illinois drug conspiracy is defined as two or more people conspiring to distribute, possess or deliver a controlled substance. In addition, the conspirators must earn more than $500.
Tacking on a conspiracy charge to any underlying criminal charge increases the severity of the case, especially when the underlying charge is for a drug crime. For example, a conviction for possession with intent to distribute cocaine carries the possibility of 4 to 50 years in prison, depending on the amount intended for distribution. Tack on a conviction for drug conspiracy, which is a Class X felony, and you are facing a possible sentence of up to 60 years in prison, without the possibility of parole. All because you conspired with one or more people to distribute.
A drug conspiracy charge requires an aggressive defense. At minimum, the Law Offices of David L. Freidberg, P.C., will work to have the conspiracy charge dismissed, or gain an outright acquittal. To build a successful defense against a Chicago drug conspiracy charge, a skilled criminal defense attorney and a team of forensic experts will examine:
Statements made by co-conspirators incriminating you in the alleged conspiracy;
Whether co-conspirators were given immunity or promised reduced charges or sentences in exchange for their testimony;
Whether there was an actual co-conspirator, or was the other person (or persons) an undercover officer or a police informant;
Whether you ever did anything, by word or action, to renounce participation in the alleged conspiracy before the underlying drug crimes were committed;
Whether the prosecution can prove that you were actively involved in the conspiracy, and not merely aware of the details;
Whether any of the alleged co-conspirators' statements were obtained in violation of the Miranda warnings;
Whether any evidence supporting the alleged conspiracy was illegally obtained; and
Whether the alleged conspiracy was actually formulated enough to allow the underlying drug crime to take place.
If a review of the evidence shows that it will be difficult to obtain an outright acquittal on the drug conspiracy charge, an attorney will work with the prosecution to enter into a plea agreement or to have the drug conspiracy charge dismissed in exchange for your cooperation. Negotiations with the prosecution to obtain leniency may include:
Your promise to testify against other co-conspirators;
Providing the prosecution with details pertaining to commission of the underlying crime, if it has not yet been committed;
Telling the prosecution the location of physical evidence that will strengthen their case against the co-conspirators; and
Providing the prosecution with the names of other co-conspirators whom the police have not yet discovered.
Chicago Drug Crimes Attorney
If you live in the Chicago area and have been arrested for a drug crime, contact drug crimes attorney David L. Freidberg, P.C. at 312-560-7100 to schedule a free consultation. With more than 18 years of experience handling all manner of drug crimes, David L. Freidberg will work to obtain a dismissal of your charges or an acquittal in court. If the facts of your case show that these options may be unlikely, he will work with the prosecution to strike a plea bargain or a reduction in charges. A drug crimes arrest, whether for something as small as marijuana possession or as large as conspiring to sell drugs, is frightening, and the potential penalties are serious. Contact our office today, so you do not have to face it alone. We are available 24/7 for your convenience.