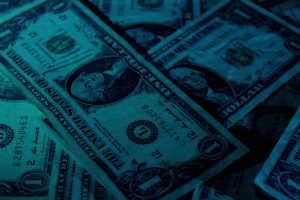 The Chicago City Colleges ex-vice-chancellor has been charged alongside seven others for multiple counts of wire fraud. According to federal authorities, Sharod Gordon awarded contracts to a number of companies that had ties to Gordon's relatives and other associates. In some cases, police say, no work was ever performed. Gordon's ex-wife and other associates were charged in the $350,000 scheme to defraud the government. Gordon is accused of awarding the contracts in exchange for kickbacks—a clear violation of basic ethics and corruption statutes. 
The current chancellor, Juan Salgado, said that new safeguards were to be put in place to avoid future problems. Salgado said the district will hire a procurement director to vet all contracts prior to them being offered. This includes requiring potential vendors to provide an economic disclosure statement and be in business for at least two years.
What was Gordon's Role?
According to the federal indictment, Gordon had the power to issue contracts to vendors so long as the contract was under $25,000. Gordon awarded hundreds of thousands of dollars in small contracts for canvassing and distributing City Colleges flyers to companies in which he had an interest. The indictment claims that Gordon received a cut of any of the contracts he awarded. Some of these kickbacks were distributed to his then-wife.
Worse, however, the indictment claims that Gordon fabricated companies out of thin air in order to distribute this money and some of these companies never did anything at all. Invoices were submitted for work that was never performed. 
Gordon was fired for unrelated reasons. He was accused by City Colleges of falsifying timesheets and failing to report vacation time. 
City Colleges Budget Crisis
At about the same time, City Colleges, which is comprised of seven colleges scattered across Chicago, was having serious financial problems. In 2017, City Colleges laid off dozens of workers in response to a budget shortfall. Meanwhile, Gordon was making $148,000 per year while allegedly stealing money using shell companies in a kickback scheme. 
The indictment seeks the forfeiture of nearly $350,000. Gordon has been charged with 16 counts of wire fraud.
16 Counts of Wire Fraud
The wire fraud statute can be found in 18 U.S. Code § 1343. Simply put, it charges any crime related to fraud conducted by electronic means. Gordon is charged with defrauding public funds under false pretenses. The only element that generally needs to be proven is that the defendant made a false representation to some party concerning where the money was going. The federal government will need to show that these companies were created ex nihilo for the purpose of securing funds distributed to co-conspirators. 
Talk to a Chicago Criminal Defense Attorney Today
David Freidberg defends those charged with serious federal crimes in federal court. This includes federal fraud charges. If you have been charged with fraud by the federal government, we can help you raise a viable defense to the charges. Call us today at (312) 560-7100 for more information.