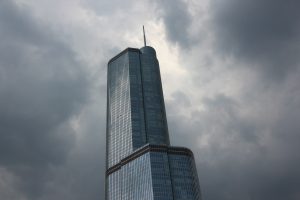 Controversy has always surrounded the disclosure aspects of the sex offender registration program in Chicago. To some this is nothing more than a charter for vigilantes to attack those who have already served their time. To others 730 ILCS 152/115 represents a much needed public protection mechanism in an age in which sex offenders are getting more and more egregious in their crimes. In any case the law mandates that the State Police Department maintains a sex offender database which is readily accessible on the internet. Placement on the list is restricted to certain types of offenses. Crimes against children are high up on the agenda when it comes to the registration and disclosure process.
Confronting the Constitutional Implications of the Unpalatable
From one perspective, both 730 ILCS 150/2(B) and 730 ILCS 150/2(C) are tantamount to giving vigilantes a heads-up on which people and homes to attack. Sex offenders are already a vulnerable segment of convicted felons since they face being ostracized within and outside of prison. On the other hand, the public feels that they have a right to know about a category of offending that is highly susceptible to recidivism. The criteria for addition to the list is rather harsh on offenders and includes anyone who has been convicted of commission or attempted commission of a sex offense. Even those that are not guilty by reason of insanity are included. More controversially, the provisions for inclusion cover those who are subject to a finding that is not an acquittal at a hearing for an alleged commission or attempted commission of the offense.