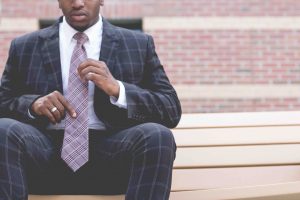 The minute you are charged with a crime in Chicago, your rights are in jeopardy. You might be facing decades in prison or thousands of dollars in fines. Either way, you will want to do everything possible to begin building a defense to the charges levied against you. If you have never been charged with a crime before, you likely will not have an attorney in mind to call. This first step in the defense process is arguably the most important one. You must pick the right criminal defense attorney. Let us take a look at the traits of a strong criminal defense attorney in this post so you know what to look for when you need a lawyer.
Ability to Research
Research is one of the most important keys to defending against criminal charges. When an attorney has a strong ability to perform excellent research, you will notice how in-depth they dive into your case. Research involves more than just scouring the internet, putting your nose in a book, and interviewing witnesses. Attorneys who know how to research will know where to turn to find the answers they need, no matter where they have to look or with whom they need to speak.
Analytical Skills
A strong criminal defense attorney must have great analytical skills. Attorneys have to be able to look at evidence, testimony, and other documents and analyze them from top to bottom. This includes the ability to make judgments quickly on any item related to the case. The attorney has to be thinking at all times so that he or she can make a case to the judge or the jury, negotiate with the prosecutor, and answer questions at any time.
Demeanor in the Courtroom
Attorneys can have all the experience in the world practicing law and still struggle when it comes to the courtroom. The best criminal defense attorneys out there know and understand the type of demeanor they must exhibit in the courtroom. All proceedings in the courtroom, judge chambers, and in depositions are formal. An attorney must be formal at all times and know when to argue with the judge or prosecutor and when to remain quiet.
Open Communication
When you face criminal charges in Chicago, you will want to work with an attorney who has a communication policy that is open. What does this mean? An open line of communication means that the attorney will answer your questions via phone or email in a timely manner. The attorney will return your call within 24 hours and send emails within a reasonable amount of time. Being able to ask your attorney questions or offer him or her new information is important when fighting a criminal charge.
Honesty
You will want to work with an attorney who is honest about your case. This is not the time to be told what you want to hear regarding your case. Receiving lip service from a criminal defense attorney and then having the outcome be different is upsetting. The best defense attorneys will examine your case and provide you with an honest assessment of what you should expect, whether striking a deal is possible, and the sentence you could receive if convicted of the crime.
Contact an Attorney Today
Being charged with a crime in Chicago is scary. You never know what could happen if the case reaches the trial stage. Now is not the time to jeopardize your freedom and try to represent yourself in court. You need an experienced criminal defense attorney by your side. Contact the office of David Freidberg at 312-560-7100 today to schedule a consultation about your case.\
(image courtesy of William Stitt)