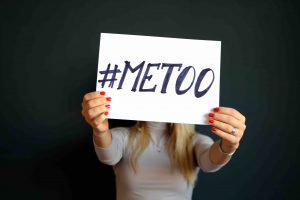 To date, there are 87 women who have reported sexual assault or harassment against Harvey Weinstein. Now credited as the progenitor of the #MeToo movement, Weinstein has retained the help of a prominent Chicago attorney, Donna Rotunno, to represent him against the numerous sexual misconduct allegations against him. Weinstein stands accused of five felony sex crimes. 
Rotunno has a unique specialty. She primarily represents those who are charged with sexual assault. This case has propelled her into the national spotlight as she attempts to defend her most notorious client, a man who is alleged to have gotten away with rape for decades because of his prominence in the film industry and forcibly and coercively leveraged women into performing sex acts on him as pay to play for landing key roles in film. 
Two of those charges stem from an assault that occurred in 2013 involving allegations of forcible rape and a 2006 allegation that alleges predatory sexual assault. 
Weinstein is Not an Easy Client to Have
As the poster boy for the #MeToo movement, Weinstein's face has been all over social media and the press for his allegedly predatory conduct toward women. It is important to note that while these allegations are damning, nothing has been proven in a court of law. They are still just allegations.
So, how will Rotunno approach the defense of a man who is being accused by so many women of sexual misconduct? Well, by admitting to some, but not all, of the sexual misconduct. She will likely characterize her client as someone who got off on the power imbalance of domination in sex and relationships. This will include, but not be limited to, attempting to leverage women with the promise of a future in film to perform sex acts on him. While this may be an ugly admission and an abuse of his position, it is not a direct confession of any crime.
If, for instance, Weinstein operating a company and he had conducted himself like this with his employees, the company would be liable in a civil suit for sexual harassment. But as a producer who works with women in an industry, these were not his employees. Rotunno can admit that Weinstein did these things without jeopardizing a not-guilty verdict.
She will go on to take a look at the witnesses and their statements to police. She will attempt to find inconsistencies between established timelines and the witnesses' testimony. She will characterize the witnesses as confused or misinterpreting Weinstein's advances. She will probably insinuate they consented to some form of sex but did not necessarily enjoy what was happening. 
In this way, she will muddy the waters and complicate the matter. She has to be careful about attacking the witness's credibility, but she can do this when the case merits. It will be interesting to see how she approaches the multiple claims against her client.
Talk to a Chicago Sex Crimes Defense Attorney
If you have been charged with a sex crime, your future hangs in the balance. David Freidberg, Attorney at Law will provide you with top-quality representation and force prosecutors to meet their burden of proof. Give us a call at (312) 560-7100 to set up an appointment.
(image courtesy of Mihai Surdu)